Posted on May 12, 2016
Farewell Farihk.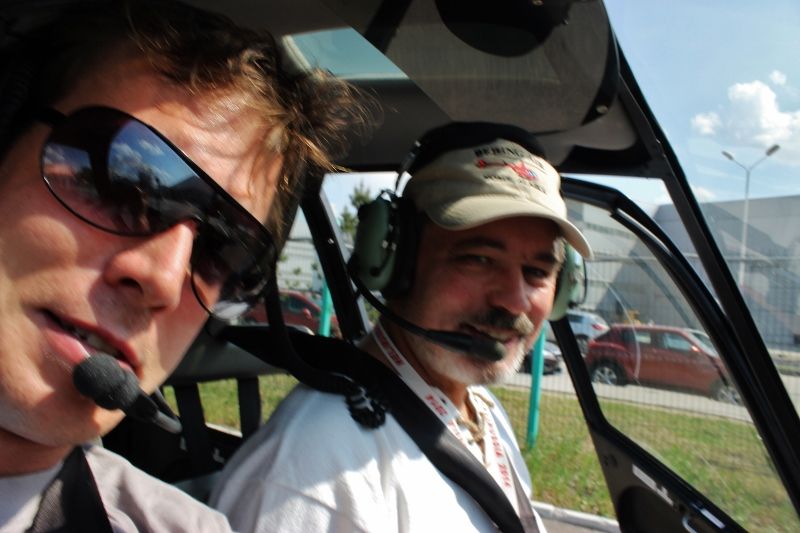 Michael Farihk perished after a fatal helicopter crash with three souls on board a helicopter about an hour outside of Moscow on April 19th, 2016. CFIT and sever IMC where the suspected conditions surrounding the tragedy.
Letter to Misha.
Dear Misha,
Good bye dear friend with great sorrow may you have Veritas forever Comrade. You are great in my eyes not because of what you did but how and why you did things. Showing me your country; why, when, and where you fly with an open smile and heart pumping with a rich aviation bloodline. You lived with no regrets, living your one true passion. A friend of mine and to all of world's general aviation to whom you will be missed dearly.
Blues skies my friend, you belong in the sky.
Rocks.
R.I.P.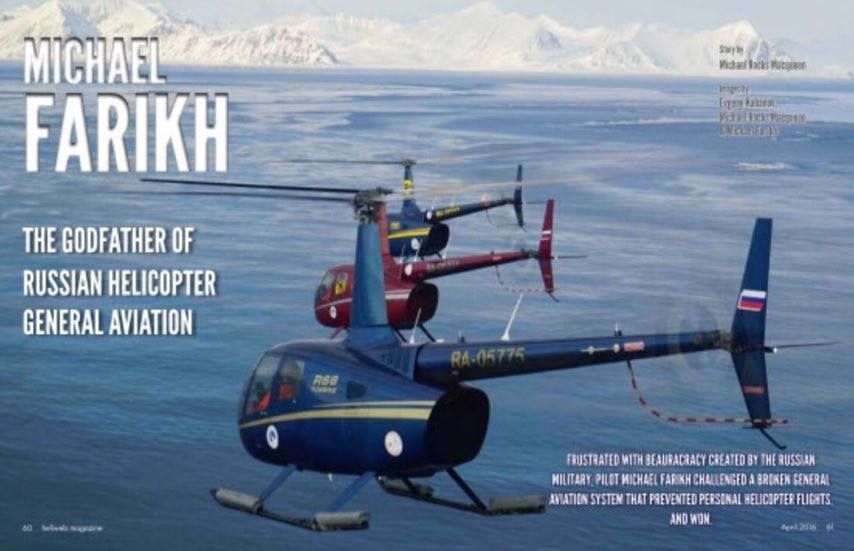 Michael Farihk, an aviator, a Russian man, and one of those extraordinary personas in aviation that has seen the earth in a way I only dream of. Flying around the world in a helicopter… Flying to the North Pole, all three of the poles. Taking the ultimate road trips of the air from Spain, to Europe, the Siberian tundra, and seeing things which words merely cannot describe. Tranquility may be the closest word for a description of the visual memory bank that has been seen through the eyes of this man.
Misha's charisma would light up a room and a sense of humor that brought attention to any ethnicity or country. He could magically bond a room of pilots together into a good aviation debate. As his grandfather searched for aviation pioneer Ben Eielson in the Siberian Tundra so many years ago. Tales of his child ears sprouted a thirst for a search of extraordinary flying adventures. Like any great aviator, he lived and he dreamed his life. I could not imagine having it any other way for Misha, tragic yes, but he was in a helicopter. He was flying.
I once asked Farihk " Why do you like flying so much?" His response was in rhetoric "Well, why do you life fucking women so much Michael?" Farihk "Huh, well I suppose it is nature taking it's course."
My invitation and visit to Russia occurred during the invasion of Ukraine's Crimea from Russia which made it very unpopular to visit Russia from a westerner standpoint. As a semi-journalist and an invitation to a country that is not main stream for Americans to visit, I leaped at the opportunity. Misha with open arms invited me to his Aeroclub, his home, and into his helicopter. I had absolutely no clue how the hell a person would fly a helicopter around the world but I wanted to know! Misha without hesitation, dragged out maps, and charts. He explained the reasoning for the aircraft, modifications, determining wind patterns, and many essential bits and pieces. "Wow! This guy is incredible" I thought. Seldom is information free in an industry plagued with type A personalities that dangle that magic carrot in front of young pilots. AND there was this man, this pilot, without hesitation or judgment he eagerly passed on his passion, his knowledge, and his unique experience to a 167 hr commercial CFI pilot.
After a cup of coffee and a conversation, Farihk smirked and looked at me with a grimace. "Enough talk, lets Fly." We went and flew to an old abandoned soviet train station and practiced landing on top. At this time, I had only flown an R-44 once or twice previously. He gestured autorotation's. I explained my lack of experience in that helicopter. Kindly he said "no problem." He guarded the cyclic put me through a drill of varying airspeeds and RPMs. Within the time of the flight we were picking spots and autoing to each place of intended landing. Even though the language barrier was there, the communication was strong. From Farihk to a young pilot. To this day, I feel his brief instruction has helped shape me as a pilot. A thing many may not know about Farihk is that he was an incredible instructor pilot that liked to teach and give the gift of flight to others.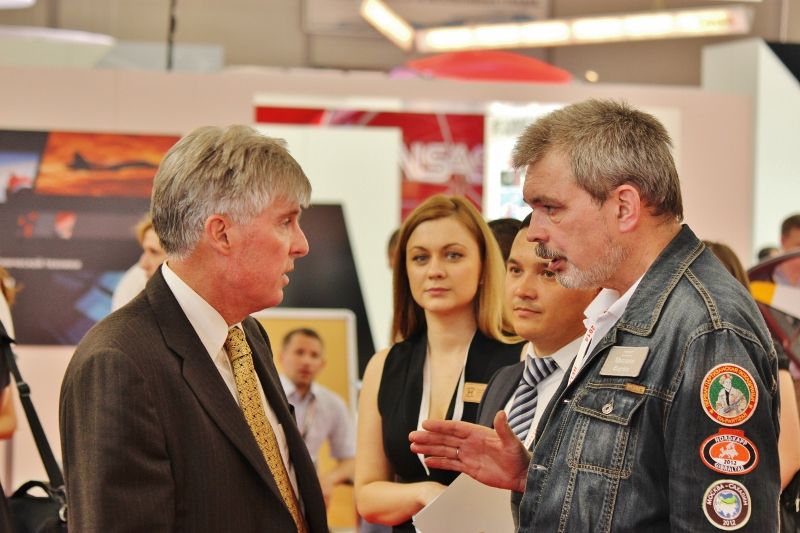 Somehow, I feel as if Misha is not gone, like "Elvis lives." His sense of humor on social media was a one of a kind rebel rousing that would make most US pilots say "Crazy Russians!" A Helicopter Pilots group thread once got close to 200 comments about Misha flying and smoking a cigarette while he filmed his friend fly into a confined area. Needless to say all of the righteous pilots made focus on the cigarette and the placard that states "No smoking" and how it is illegal because of the placard. Well needless to say…his helicopter…his homeland.
Like Elvis, rest well Misha. I am sure you are above the earth somewhere. Just this time in a slightly different perspective than your normal view sitting in your trusty steed, the R-44. It was an honor to get your story and to grab the same controls beside you.
Rocks
Last edited by mrocksma on May 13, 2016, 9:56 am